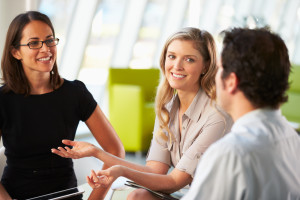 Formium is one of London's leading development consultancies, focusing on providing you with a range of effective solutions that are based on your company's strengths, allowing you to improve your productivity and quality of work. The professionals at Formium work with both individuals and teams to improve performance to become more engaged and fulfilled within their work.
As a leading development consultancy, working with Formium is both exciting and challenging and we have a lot of fun whilst achieving the results you want. All our services are provided by established experts in the fields of business, management and leadership development, executive and team coaching, and positive psychology.
Strength-based

Work with us to explore and harness your own and your team's strengths

Tailored for you

Our projects are built for each client to meet your specific requirements

Evidence-based

Our projects are rooted in research and best practice
Whether you need individual and supportive coaching to make rapid professional progress, a bespoke team training course to develop leadership knowledge or you want organisation development to improve the culture or performance of your workplace, the experts at Formium are on hand to help you implement positive change.
When you work with a Formium development consultant, you'll have access to a choice of coaching over the phone, Skype or face-to-face in our London offices. As specialists in helping you to achieve CMI Qualifications, management coaching and training to assist you in becoming more fulfilled in your career.
We have years of experience in development consultancy, and we're in the best position to help you achieve the career progression you want and improve your organisational skills. With a bespoke solution designed to meet your needs, Formium will take you through a number of different ways you can achieve all your professional aspirations.
For more information about what we offer at Formium and how our development consultancy can help you and your organisation, simply call us on +44 (0)20 7416 6648 or get in touch online today.
Eszter Molnar Mills
MBA CMgr FCMI FCIPD MIoD
Managing Director
Eszter Molnar Mills is a management and organisational development specialist, who helps organisations and individuals reach enhanced performance by reflecting on what works, and developing skills and strategies for improvement. In her corporate career Eszter has held a number of HRD roles, most recently as Head of Organisational Development. She moved into learning and development (and the UK) 15 years ago, having previously run a Hungarian national charity and worked for central government in social policy.
Eszter's particular interests involve the impact of positive psychology and strength-based approaches on individual and organisational development. She believes in continuously learning and keeping up-to-date with what research tells us works in practice and is currently working towards a PhD in positive occupational psychology. Eszter is a qualified executive and team coach (Results Coaching Systems, part of the NeuroLeadership Institute) and trained in the use of a number of strengths instruments.
I have known Eszter for years and she has been instrumental to my professional development. Not only by following her courses and teaching in both CMI and non-CMI classes, but by having appropriate and targeted advice which guided me through my managerial journey. Eszter is extremely approachable and knowledgeable and never failed to encourage me to push on.
Our clients and their organisations
Charities: Institute of Consulting, Chartered Management Institute, The Stuart Low Trust, SHP - Camden and Islington Aftercare Services
Private Sector: Care UK, Glendale Services, MDM Blinds, Netgear, Skanska, Southern Trains
Local Authorities: The London Boroughs of Islington, Merton and Sutton
Higher Education: UCL, Kings College London, University of London, University of Gloucestershire and University of Debrecen, Hungary