Executive & Leadership Coaching London
Executive coaching is a supportive one-to-one process, helping you to rapidly progress towards your professional or personal goals.
Through a series of Skype, telephone or face-to-face meetings, we will assist you in gaining the necessary clarity to consider all available options and create strategies in order to achieve your professional goals. Your coach will assist you to stay on track as you're encouraged to find your own solutions to the issues you face.
At Formium Development, we firmly believe in helping you to use your unique strengths, rather than your weaknesses in order to achieve your goals. When considering your development needs and issues in the workplace, it can be all too tempting to try and work on your perceived weaknesses, but this will feel like a difficult struggle.
Despite this, research presents clear evidence that we're at our best when making use of our inherent strengths, whether in our professional or personal lives. Our approach doesn't ignore challenges and problems; it simply helps you to harness your strengths to mitigate them. Formium Development will assist you with focusing on your existing strengths for success.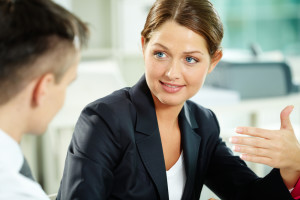 Executive coaching is ideal for professionals and managers looking for support in succeeding within your current role, or preparing for the next stage in your career, and your coach will support you to:
Identify your personal strengths
Set well-formed goals in line with your organisation's objectives
Assist you in building strategies for achieving your goals based on your strengths
Along with working with your strengths, we'll work with the strengths of your team and organisation as they provide the most scope for you to achieve positive results.
As the executive coaching process makes you increasingly aware of your strengths, you'll learn to use them in a wide range of professional situations, from people management to strategy. With executive coaching, you'll soon find yourself on the way to becoming an even better leader.
Your coach is there to offer support, as well as challenging you in a safe and impartial environment where you can learn about and reach your goals. You can also expect a free follow-up to from your executive coach to check your progress and help you to stay on track.
Our executive coaching sessions last an hour, where we will coach you either over Skype or on the phone, no matter whereabouts in the world you are. We additionally offer face-to-face meetings for executive coaching in London.
Strengths-based coaching allows you to set and achieve challenging yet exciting goals, whether it's in your professional or personal life. We will discuss the current challenges you face, consider your options and help you to stay on track to achieve your goals. For example, learning the art of calligraphy would be far easier were you to use your dominant hand, rather than your weaker hand.
Strengths-based coaching can be used to improve the clarity of your thinking, give you a sounding board for your ideas or to practice skills such as giving feedback to colleagues or negotiation in a safe space.
Our executive and strengths-based training will start with a questionnaire in order to pinpoint your strengths. After this, your coach will assist you to set your goals and identify ways you can use your strengths to achieve them. You will devise strategies that apply your strengths to situations that are currently holding you back.
To find out more about our executive coaching and strengths-based coaching sessions, call 020 7416 6648 and book a consultation today.
Sample coaching programmes
Focused programme: You can take part in a short course of 4 coaching sessions, looking at a particular goal, challenge or one area of your career development.
Comprehensive programme: This programme allows you to work towards three substantial goals in 12 sessions, over 3 or 6 months.
New manager programme: This programme allow those new to a management role to develop their skills and leadership practice in all their new functions. This is a 12 session programme over 3 or 6 months.
I am very pleased with the outcomes and the team all seemed to have a good day which was important to me too as you know.  Thanks so much for all of your hard work and creativity.  I thought that the certificates and trophies were lots of fun whilst of course having a serious point to them.
Director of HR Operations and Administration
King's College London
Our clients and their organisations
Charities: Institute of Consulting, Chartered Management Institute, The Stuart Low Trust, SHP - Camden and Islington Aftercare Services
Private Sector: Care UK, Glendale Services, MDM Blinds, Netgear, Skanska, Southern Trains
Local Authorities: The London Boroughs of Islington, Merton and Sutton
Higher Education: UCL, Kings College London, University of London, University of Gloucestershire and University of Debrecen, Hungary