I have no doubt that my successful completion of this qualification was largely thanks to Eszter's skills as a leader and coach: she has an aptitude for 'breaking the ice' quickly and easily amongst delegates, and her approachable, friendly, respectful nature, combined with clear communication and knowledge of course material, makes her a valuable asset for individuals and organisations alike.  I feel very fortunate to have worked with Eszter and I hope as many people as possible get the opportunity to do so, because she is excellent at what she does.- Laura Bullock, University of London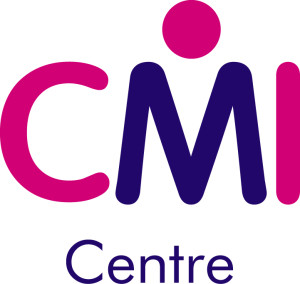 The value of CMI qualifications
The Chartered Management Institute is the UK's only chartered body dedicated to management and leadership. CMI qualifications are internationally recognised and are a sign of management skill, and your commitment.
While the intrinsic value of professional development may be clear, according to research, holding a professional qualification also adds £81,000 in additional earnings over the course of a career. If you would like to find out more, please get in touch by e-mailing info@formium.co.uk or calling us at 020 7416 6648.
The Chartered Management Institute (CMI) is the UK's only chartered body dedicated to supporting management and leadership excellence, with over 90,000 members worldwide. The CMI awards qualifications, carries out research and represents and supports professional managers and leaders.
Formium Development is a CMI Approved centre and our courses allow you to gain CMI qualifications at levels 5 for middle managers; or level 7 postgraduate level qualifications for senior managers or those aspiring to these roles.
Unsure of what the best option would be for you? Contact us at info@formium.co.uk or call 020 7416 6648.
Very positive. Very valuable ideas, discussion. Many thanks to our facilitator.
Charity board of directors
Our clients and their organisations
Charities: Institute of Consulting, Chartered Management Institute, The Stuart Low Trust, SHP - Camden and Islington Aftercare Services
Private Sector: Care UK, Glendale Services, MDM Blinds, Netgear, Skanska, Southern Trains
Local Authorities: The London Boroughs of Islington, Merton and Sutton
Higher Education: UCL, Kings College London, University of London, University of Gloucestershire and University of Debrecen, Hungary